---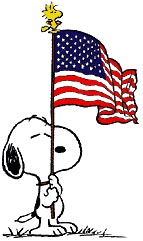 *** 4th of July Schedule of Events ***
6:30 am to 7:15 am

Firecracker 5k Race Registration

7:30 am to 9:00 am

Firecracker 5k Race/Walk

9:00 am to 10:00 am

North Rd. Parade Line-up (tractors, cars, floats, etc.)

10:00 am to 11:00 am

PARADE

11:00 am to 12:00 am

Ceremony in Meredith Park

12:00 am to ??

Chicken BBQ (EMS Building)

12:00 am to ??

Tractor Judging (behind PMCC Building)

Activities Throughout the Day

• Refreshments provided by the Girl Scouts, Boy Scouts & Cub Scouts.

• Quilter's Bake Sale in Community Center Kitchen.

• Historical Society Open House in the O'Hara House.

• PMCC Table selling PMCC Tee-shirts and Sweatshirts plus Donation Drop-off Jar.

• Library Open for Book Sale.

• Vendors set up with Local Crafts and Products.

• Boy Scouts and Fire Police helping with traffic and Parade set-up assistance.

• WCPA Home School Group activities and help with festivities.
---
Help Sponsor the Pleasant Mount 4th of July Parade.
Any Interested Volunteers, and Any Vendors with Locally Made Items to Sell,
at the 4th of July Ceremony/Parade Should Contact the Parade Committee
at 570-448-2881 or email Us, and Someone Will Get Back to You.
If you'd like to help out please Click Here for more information.
call (570-448-2881 or 570-448-2164) or email: pmcc@nep.net
---
*** 4th of July Float Contest ***
WIN $100.00!
$100 Float Contest
The Most Original Float winner will receive a T-shirt plus a $100 cash prize. The runner-up will receive a T-shirt plus a $50 cash prize.
$50 Tractor Contest
T-shirts along with a $50 Cash Prizes will be awarded for the Best-Looking Tractor and for the Oldest Tractor.
Children's Contest
There will be a kids segment (ages 12 and under) for the most Patriotic Tractor and the winner will receive a T-shirt.
---
Information / Contact Information: 570-448-2881
Anyone who wants to register, and/or receive line up information, or who wants to volunteer to help, please call the Pleasant Mount Community Center at 570-448-2881 and leave a voice mail message with your name and phone number and a center representative will get back to you.
---
*****
4th of July Parade Photos.
Click Here for Parade Pictures.
This event has gotten larger each year, thanks to all of your participation, suggestions and help. Thank you to all who attended, hope you had as good a time as we all did.
We are looking forward to seeing you again this year.
*****
---
* Line up (9:30) for Fire trucks and Ambulances
** Line up (9:00) All others on the North Road